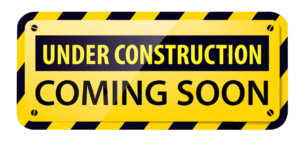 (Rom 11:11-12, Eph 3:1-4, 1 Tim 1:16, Col 1:25):

James 2:21-24 – Was not Abraham our father justified by works, when he had offered Isaac his son upon the altar? Seest thou how faith wrought with his works, and by works was faith made perfect? And the scripture was fulfilled which saith, Abraham believed God, and it was imputed unto him for righteousness: and he was called the Friend of God. Ye see then how that by works a man is justified, and not by faith only.
John 8:30 – They answered and said unto him, Abraham is our father. Jesus saith unto them, If ye were Abraham's children, ye would do the works of Abraham.

Paul was given a special apostleship (Rom 11:13, 15:16, Acts 9:15, 22:21, 26:15-17, 13:46-47):

The gospel of the grace of God was first revealed to the apostle Paul (1 Cor 15:3).
Paul says that the dispensation of the grace of God was given to him (Eph 3:2, Col 1:25, 1 Cor 9:17).

Paul was not one of the 12 (Gal 1:1, 1 Cor 14:37, Acts 26:16, Eph 3:6-7):

The 12 were sent to the nation of Israel, preaching the gospel of the Kingdom.
Paul was sent to the Gentiles, preaching the gospel of the grace of God.

The dispensation of the grace of God will conclude at the rapture of the Church and after that, the "kingdom program" will resume and Daniel's 70th Week will begin.
We believe that God has dispensed His dealing with mankind in different ways throughout history. Those who are chosen to announce these changes of dispensations are called stewards. We are currently living in the dispensation of grace, the steward of which is the Apostle Paul. This current dispensation of grace was a mystery that was hid in God from the beginning of the world until revealed to the Apostle Paul.