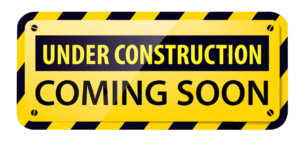 The "Romans Road" usually includes the following verses:
Romans 3:10
Romans 3:12
Romans 3:23
Romans 6:23
Romans 5:8
Romans 10:9-10
Romans 10:13
Romans 5:1
Romans 8:1
Though the intention of the "Romans Road" is quite admirable, confusion is introduced through its inclusion of verses within Romans 10.

Romans 9, 10, and 11 are not written concerning the Church, the body of Christ.
Romans 9:1-9 clearly indicates that the apostle Paul is writing about Israel, his "kinsmen according to the flesh."

Romans 10:9-10 reads: That if thou shalt confess with thy mouth the Lord Jesus, and shalt believe in thine heart that God hath raised him from the dead, thou shalt be saved. For with the heart man believeth unto righteousness; and with the mouth confession is made unto salvation.

The context of these verses is the remnant of Israel at Pentecost and Paul is explaining the missed offer of salvation that his kinsmen in the flesh stumbled upon.

Romans 10:13 reads: For whosoever shall call upon the name of the Lord shall be saved.

Christians are not required to "call upon the name of the Lord" to be saved.
Christians are required to believe the gospel of the grace of God (1 Cor 15:1-4).
Salvation within our current dispensation does not come through the "name" of the Lord (the identity of the Lord), but through the finished work of the Lord and belief in that finished work for our salvation.
The background – Religious Israelites – is provided in Romans 10:2-5

Zeal without knowledge (Rom 10:2)

Following the righteousness of the law (Deut 6:25, Rom 10:5)

Christ ended the law for righteousness (Heb 7:18-19, 8:6, 10:14-18)

Righteousness of Faith (Rom 10:6-8)

It is how the just live – Rom 1:17 (Hab 2:4, Heb 10:38)

Faith is obedient to the instructions God delivers (Deut 30:10-16)

Jesus was sent by God (John 3:16)

The "word of faith" (John 20:27, Luke 7:1-9)

Confession unto Salvation?

Jesus required confession (Mt 10:32)

There were those who would not confess him (John 9:20-22, 12:42-43)

Faithless Israel needed Romans 10:9-10

It is the message of John 3:15-18 and 36

It is the message of Mt 16:13-19

Peter preached this message of faith (Acts 2:32-36)

Israel stumbled at that stumbling stone (Rom 9:32-33 (Isa 28:16))

From the Heart

It was the heart that mattered (Mt 15:11,18, 22:37)

With the heart a man believes (Rom 10:10)

"Whosoever BELIEVES" (Isa 28:15-16)

God does not respect persons (Lev 19:15, Prov 24:23)

Peter learns the same principle (Acts 10:34-35)

Romans 10:9-10 is not the Mystery

The mystery was hid (Col 1:26)

The mystery is not the Law, judgments, nor works by confession

Righteousness is of faith, and we do believe, but… we have no covenant

We did not miss a boat, the boat was never sent for us. (Rom 9:5)

Our salvation comes by faith in the shed blood of Jesus as payment
For additional research on this subject, visit:
Confession and Salvation