And it shall be, when he shall be guilty in one of these things, that he shall confess that he hath sinned in that thing:
Leviticus 5:5
I acknowledged my sin unto thee, and mine iniquity have I not hid. I said, I will confess my transgressions unto the LORD; and thou forgavest the iniquity of my sin. Selah.
Psalm 32:5
He that covereth his sins shall not prosper: but whoso confesseth and forsaketh them shall have mercy.
Proverbs 28:13
And there went out unto him all the land of Judaea, and they of Jerusalem, and were all baptized of him in the river of Jordan, confessing their sins.
Mark 1:5
Confess your faults one to another, and pray one for another, that ye may be healed. The effectual fervent prayer of a righteous man availeth much.
James 5:16
If we confess our sins, he is faithful and just to forgive us our sins, and to cleanse us from all unrighteousness.
1 John 1:9
It is of great importance for the student of the Bible to recognize that Scripture must be understood in the context of the dispensation in which it was written.  If one does not take this into account, they will easily misinterpret a passage and end up holding to a wrong doctrine.  With the five verses in view above, let us keep this exercise simple and ask three common questions to help us understand these verses in their proper context:
Who wrote it? 

To whom is it addressed? 

What is the context of the verse?
The first three Scriptures – Leviticus 5:5, Psalms 32:5, Proverbs 28:13  – are each obviously written by, and addressed to, Jews under the Old Testament and during the Law Covenant.  If we search the Scriptures in an attempt to understand the concept of confessing sins in the Old Testament, we will easily identify that confession was an act of obedience and faith during the process of atonement.  As part of the sacrificial process, sins were confessed (spoken) over the scapegoat and it was the scapegoat that was subsequently driven out into the wilderness.  (For more information, please refer to:  Leviticus 16:21; Leviticus 26:40; Numbers 5:6-7; Ezra 10:1; Nehemiah 9:1-38; Daniel 9:20)
Those who understand and believe the Gospel of Jesus Christ (1 Corinthians 15:1-4) are not under the Law (Romans 6:14) and are operating within a dispensation (Ephesians 3:2) that contains a different set of instructions from those that Israel followed under the Law.  Paul, the apostle of the Gentiles (Romans 11:13), never instructs that members of the body of Christ must confess their sins.  The word "confess" is used just four times ("confession" twice) within the Pauline epistles and it is never used by Paul as instruction for confessing sins.  Paul received a deeper truth from the ascended Lord Jesus for the body of Christ and this revealed truth did not contain instructions regarding the confessing of our sins.  Paul only mentions the word "confess" (Strong's G1843 – exomologeō, "acknowledge openly") in the context of "acknowledging Jesus Christ is Lord," as we see in Philippians 2:11.
Since Christians are not under the Law, they do not practice confession of sins because their salvation and fellowship with God is not dependent upon their performance.  Christians are forgiven, apart from anything they have done or will do.  Within Colossians 2:13, the apostle Paul tells us that Christians are forgiven all trespasses (sins).  Ephesians 4:32 states, "God for Christ's sake hath forgiven you."  Colossians 3:13 tells us that we are forgiven (past tense) not because we confess our sins, but because of Christ's finished Cross work on Calvary. 
In Christ, we have unbroken fellowship with God forever and ever.  How many times can we be forgiven "all unrighteousness?" (Compare Colossians 2:13 against 1 John 1:9)  Christians are forgiven only once and it is a forgiveness that makes us eternally secure.  In Christ, now and forever, we are forgiven of all sins — past, present, and future!
As we move into the four Gospels we see a continuation of the Law and a continuation to the confessing of one's sins:
And there went out unto him all the land of Judaea, and they of Jerusalem, and were all baptized of him in the river of Jordan, confessing their sins.
Mark 1:5
Those who rightly divide the Scriptures are not surprised by this since, as Hebrews 9:15-17 tells us, the four Gospels are Old Testament books, John the Baptist was addressing the nation Israel (Matthew 3:1-6), and the Church, the body of Christ, is not found anywhere within the four Gospels.  These Jews in Mark 1 were keeping the Law, being water baptized, confessing their sins, repenting, and preparing for the coming Kingdom, just as they had been instructed to do since the days of Moses.
As for our two remaining verses – James 5:16 and 1 John 1:9 – the student of the Bible must recognize that both James and John wrote their epistles to the 12 tribes of Israel which were scattered abroad (James 1:1).  James 5:16 is clearly addressed to Jews and based upon the content of the entirety of his letter, it was written to those who were still operating under the Law.  It is undeniable that James and Paul taught two different things and an analysis of James chapter 2 versus Paul's teachings in Romans 3, Ephesians 2, Galatians 2 and elsewhere demonstrates that fact: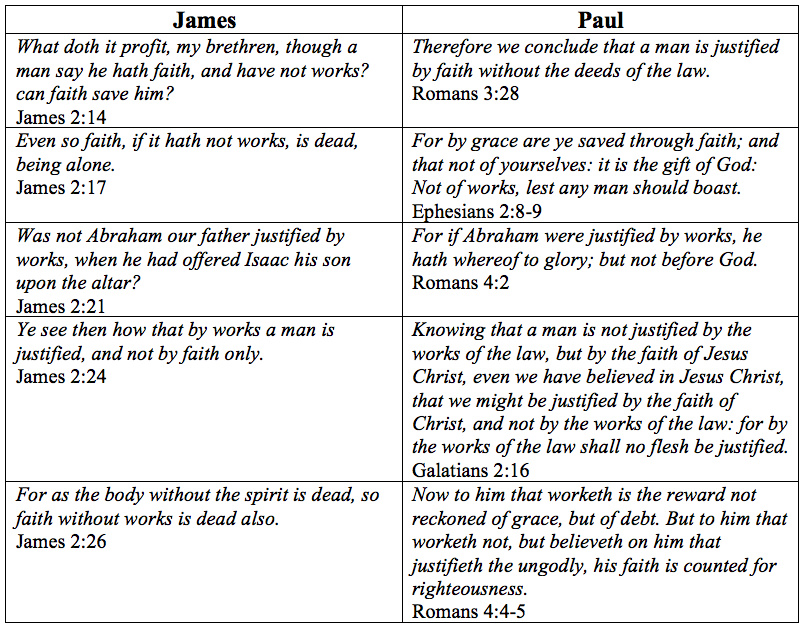 We also know that the apostle John addressed his letters to his Jewish brethren.  Galatians 2:9 specifically tells us that the Jewish apostles would minister to the circumcision (Jews), and that Paul would minister to the uncircumcision (Gentiles). They had two different messages, two different Gospels.  Not only was John writing to the Jews, but notice the word "if" in John's statement within 1 John 1:9.  John states that confessing sins is the conditional requirement for the forgiveness of sins.  This makes it very clear that John's writings were still connected to the Law.  The adage that the student of the Bible needs to remember is:  Where there are conditions, there is Law!  This fact can be seen in passages such as:
In that I command thee this day to love the LORD thy God, to walk in his ways, and to keep his commandments and his statutes and his judgments, that thou mayest live and multiply: and the LORD thy God shall bless thee in the land whither thou goest to possess it. But if thine heart turn away, so that thou wilt not hear, but shalt be drawn away, and worship other gods, and serve them; I denounce unto you this day, that ye shall surely perish, and that ye shall not prolong your days upon the land, whither thou passest over Jordan to go to possess it.
Deuteronomy 30:16-18
If my people, which are called by my name, shall humble themselves, and pray, and seek my face, and turn from their wicked ways; then will I hear from heaven, and will forgive their sin, and will heal their land.
2 Chronicles 7:14
For if ye forgive men their trespasses, your heavenly Father will also forgive you: But if ye forgive not men their trespasses, neither will your Father forgive your trespasses.
Matthew 6:14-15
If ye love me, keep my commandments.
John 14:15
If ye keep my commandments, ye shall abide in my love; even as I have kept my Father's commandments, and abide in his love.
John 15:10
That if thou shalt confess with thy mouth the Lord Jesus, and shalt believe in thine heart that God hath raised him from the dead, thou shalt be saved. For with the heart man believeth unto righteousness; and with the mouth confession is made unto salvation.
Romans 10:9-10
(Keeping in mind that Romans 9, 10, and 11 are written about the nation Israel…)
Hebrews through Revelation are epistles that are intended for Jews under the Law that will be going through Daniel's 70th Week (the Tribulation period).  By identifying that both James 5:16 and 1 John 1:9 are addressed to New Testament Jews who were still operating under the Law Covenant, we can determine that the confessional instructions provided in both verses are applicable to Tribulation Saints, those going through Daniel's 70th Week, and not to members of the Church, the body of Christ.
Students of the Bible must understand, due to the progressive nature of dispensational truth and through rightly dividing the word of truth, that the apostle John was writing to Jews who were facing the Tribulation period and thus need(ed) doctrine for that very unique period of time.  The New Testament epistles of Hebrews through Revelation are not addressed to the body of Christ and it is not doctrine for us today.  Romans through Philemon, the Pauline epistles, is doctrine written for us today, during the dispensation of the grace of God.  Thus we can know and live "grace doctrine" revealed by God through our apostle (Ephesians 3:3-5).  Hebrews through Revelation is doctrine specific for Jews and Gentile proselytes living in a future dispensation that is part of what the apostle Paul labeled as the "ages to come" (Ephesians 2:7).  If the Jews had believed in their Messiah during the first century A.D., the Tribulation and the Millennial Kingdom would have come.  The fact that this program was delayed by a gap of 2,000 years does not change the advice and the doctrine provided within those epistles, for Daniel's 70th Week will one day come on our soon horizon. 
We must always read into the proper context of Scripture and identify who wrote the text and to whom it was written.  If we adhere to this principle of hermeneutics, we will ensure an accurate and contextual interpretation of the Bible.  We cannot confess our sins today!  Why?  If all my sins have already been forgiven… what am I confessing to then?
For he hath made him to be sin for us, who knew no sin; that we might be made the righteousness of God in him.
2 Corinthians 5:21
God has imputed to Christians the righteousness of Jesus Christ.  Since I am cloaked with His righteousness and (positionally) stand perfected before God, what is there to forgive?  If I have to continually confess my sins, am I not putting more faith in my confession (works) than in the perfected Cross work of Christ?   Am I not diminishing His 'once for all' sacrifice that takes away my sins completely if I believe I must continually confess?  Does this not become a work if I believe I must ask God for forgiveness in order to be viewed as righteous in His sight?  Please understand, we are not dependent upon ourselves!  We should NEVER be dependent on our actions to be in a right standing with God!  Why?  Because it is not about us, it is only in Christ!
Jews in the Kingdom program are saved by faith and that is a faith which included the requirement of works (James 2:14).  Forgiveness was not and will not be automatic.  This stands in stark contrast to the terms set forth for the body of Christ – faith alone in Christ alone with no works.  Works proved (verified) their faith in Time Past and it will do so again within the Ages to Come.  The apostle John in 1 John 1:9 instructed believers outside of the dispensation of the grace of God that the confessing of sins will be a requirement once again.  To confess means to "agree with God that they are guilty."  
Do Christians need to confess their sins?  No!  The confessing of sins was a work (an act of faith) that was necessary under the previous dispensation.  It is not for the body of Christ today.  We do not rely on confession of sins to be in right standing with God.  There is, of course, nothing wrong with coming to God with a sincere apologetic prayer if one has grieved the Holy Spirit or has fallen into sin or temptation.  We do this out of courtesy and love between our family and friends.  Thus there is no reason why we cannot share our feelings with God and maintain our relationship with Him, as we would with our family and friends.  We are already (and remain) completely forgiven of our sins, but when we fall short, a prayer from a contrite heart, one that is through love for God, will always be received. 
Today we are under unconditional grace, not under conditional Law (Romans 6:14).  We are not under a performance based system that enables us to be right with God.  We are under faith alone!  Confession of sins for forgiveness makes salvation conditional.  The body of Christ is not under conditional doctrine today!
————————————– Featured Contributor ————————————–
Rudi Steenhuis is a guest writer at WWURD and is the administrator of the website The Big Picture (TBP). While residing in Cape Town, South Africa, Rudi's blog posts and online Bible studies focus upon a Dispensational understanding of the Bible while rightly dividing the word of truth.