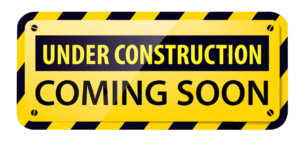 The content of faith, what a Jew had to believe during Jesus' earthly ministry, as part of the Gospel of the Kingdom was based in the identify of Jesus the Christ:
Peter believed that Jesus was the prophesied Messiah, the Son of God – he believed in the identity of Christ:

Mt 16:13-17 – When Jesus came into the coasts of Caesarea Philippi, he asked his disciples, saying, Whom do men say that I the Son of man am? And they said, Some say that thou art John the Baptist: some, Elias; and others, Jeremias, or one of the prophets. He saith unto them, But whom say ye that I am? And Simon Peter answered and said, Thou art the Christ, the Son of the living God. And Jesus answered and said unto him, Blessed art thou, Simon Barjona: for flesh and blood hath not revealed it unto thee, but my Father which is in heaven.

Nathaniel believed in the identify of Christ:

Jn 1:43-51 – The day following Jesus would go forth into Galilee, and findeth Philip, and saith unto him, Follow me. Now Philip was of Bethsaida, the city of Andrew and Peter. Philip findeth Nathanael, and saith unto him, We have found him, of whom Moses in the law, and the prophets, did write, Jesus of Nazareth, the son of Joseph. And Nathanael said unto him, Can there any good thing come out of Nazareth? Philip saith unto him, Come and see. Jesus saw Nathanael coming to him, and saith of him, Behold an Israelite indeed, in whom is no guile! Nathanael saith unto him, Whence knowest thou me? Jesus answered and said unto him, Before that Philip called thee, when thou wast under the fig tree, I saw thee. Nathanael answered and saith unto him, Rabbi, thou art the Son of God; thou art the King of Israel. Jesus answered and said unto him, Because I said unto thee, I saw thee under the fig tree, believest thou? thou shalt see greater things than these. And he saith unto him, Verily, verily, I say unto you, Hereafter ye shall see heaven open, and the angels of God ascending and descending upon the Son of man.

Martha believed in the identity of Christ:

Jn 11:23-27 – Jesus saith unto her, Thy brother shall rise again. Martha saith unto him, I know that he shall rise again in the resurrection at the last day. Jesus said unto her, I am the resurrection, and the life: he that believeth in me, though he were dead, yet shall he live: And whosoever liveth and believeth in me shall never die. Believest thou this? She saith unto him, Yea, Lord: I believe that thou art the Christ, the Son of God, which should come into the world.

Saul of Tarsus had the same testimony of Christ:

Acts 9:3-6 – And as he journeyed, he came near Damascus: and suddenly there shined round about him a light from heaven: And he fell to the earth, and heard a voice saying unto him, Saul, Saul, why persecutest thou me? And he said, Who art thou, Lord? And the Lord said, I am Jesus whom thou persecutest: it is hard for thee to kick against the pricks. And he trembling and astonished said, Lord, what wilt thou have me to do? And the Lord said unto him, Arise, and go into the city, and it shall be told thee what thou must do.

Saul believed in the identity of Christ. That was his salvation.  That was what he preached immediately following his salvation:

Acts 9:19-20 – And when he had received meat, he was strengthened. Then was Saul certain days with the disciples which were at Damascus. And straightway he preached Christ in the synagogues, that he is the Son of God.

See also: Jn 3:18, Acts 2:21, 38, 3:6, 16, 4:7, 10, 12, 17-18, 30, 5:28, 40-41, 8:12, 16, 9:14-15, 21, 27, 10:43, 48, 19:5, 22:16, 26:9

There is a major difference between preaching the name of Jesus Christ and preaching the death, burial, and resurrection of Jesus Christ.

The faith component of the Gospel of the Kingdom focused upon the identify of Jesus Christ. The faith component of the Gospel of the Grace of God, Paul's gospel, focused upon the finished work of Jesus Christ (His dying for our sins and rising from the dead for our justification).